Modern never quite saw the change that it was meant to. Eldrazi rose up at the pro-tour and the format immediately warped itself around it like a twisted vine, choking and suffocating creativity. After Director of Magic's R&D Aaron Forsythe's announcement in Detroit we know that the Kudzu overwhelming the format will be cut away on April 4th. There will be a void. [card]Eye of Ugin[/card] and [card]Eldrazi Temple[/card] are the two cards I feel are most likely to be removed. One or the other will go, perhaps both. But what will rise in the place of Eldrazi? Today my goal is to look at other decks from the pro-tour and the recent events in order to generally speculate on what might grow into a new big threat. It is my hope that after the B&R announcement that we will see a diverse crop of decks sprout up rather than a singular monster gain a stranglehold.
I think that we can all agree that Tron, Blue Moon, Infect, Affinity, and Burn will remain within the format. Affinity might get to finally remove their ensnaring bridges from the sideboard but the rest of those decks will likely see little in terms of changes. As a note I am sure Blue Moon will adjust their removal numbers to better align with the format, but I am far from a modern control aficionado and my speculation on Blue Moon would likely fall short.
So, besides the eldrazi decks, what at the pro-tour impressed? What has done well since? First on the docket is Suicide Zoo: a deck that burns through both player's life totals in order to get maximum effect from [card]Death's Shadow[/card].
Suicide Zoo – Fabrizio Anteri
[deck]
[lands]
1 Blood Crypt
1 Godless Shrine
1 Overgrown Tomb
1 Polluted Delta
1 Stomping Ground
1 Wooded Foothills
2 Windswept Heath
4 Bloodstained Mire
4 Verdant Catacombs
[/lands]
[spells]
1 Dismember
1 Lightning Bolt
4 Become Immense
4 Mutagenic Growth
4 Temur Battle Rage
4 Gitaxian Probe
4 Thoughtseize
4 Mishra's Bauble
[/spells]
[creatures]
1 Goblin Guide
1 Kird Ape
4 Death's Shadow
4 Monastery Swiftspear
4 Street Wraith
4 Wild Nacatl
[/creatures]
[sideboard]
1 Phyrexian Unlife
2 Inquisition of Kozilek
2 Stony Silence
2 Lightning Helix
2 Hooting Mandrills
1 Forest
1 Ancient Grudge
1 Pyroclasm
1 Natural State
1 Dismember
1 Feed the Clan
[/sideboard]
[/deck]
This sort of hyper aggressive deck is one that I would expect to see in the early weeks post banning. Many players, myself included, may look to big mana strategies such as Tron and [card]Scapeshift[/card] as they are two decks that have proven time and time again to be solid in a turbulent field. If I was playing either of these decks I would not want to see my opponent lead off with a couple of [card]Street Wraith[/card]s into a fetch, shock, death's shadow.
G/B/x will surely survive and thrive in the new environment. [card]Thoughtseize[/card] and [card]Tarmogoyf[/card] is great but will red be the splash to add or will it be white? I would argue that Abzan should be your slice of the post-ban color pie should you be interested in tending [card]Tarmogoyf[/card]s. The reason for this is that lingering souls is fantastic against the various agro decks that will be lurking in the playing field in those first few weeks. There is always the collected company and Angel-Chord decks to think about, I do not think that they get worse with Eldrazi gone but I do not know whether or not they can effectively combat the big mana Strategies. Mike Pawliuk assures me that he, Tron, has a positive match-up against either deck. I know from experience, on both sides of the table, that Tron has little trouble ruining a G/B/X player's day. Perhaps Tron is the deck that will flower once Eldrazi is gone. We must keep in mind that if [card]Eye of Ugin[/card] is banned then Tron's ability to go long will be hurt as late game draws of [card]Sylvan Scrying[/card] and the like will not help them win. When I spoke to Micheal Pawliuk he suggested that, should Eye get the axe, we may see Tron move towards a [card]Conduit of Ruin[/card] and [card]Ulamog, the Ceaseless Hunger[/card] plan.
If I was to play a G/B/X list I would end up choosing between one of the two below depending on which splash, red or white, appears better.
Reid Duke – Jund
[deck]
[lands]
4 Blackcleave Cliffs
1 Blood Crypt
4 Bloodstained Mire
1 Forest
2 Overgrown Tomb
3 Raging Ravine
1 Stomping Ground
2 Swamp
1 Twilight Mire
4 Verdant Catacombs
1 Wooded Foothills
[/lands]
[spells]
4 Liliana of the Veil
4 Inquisition of Kozilek
1 Maelstrom Pulse
2 Thoughtseize
2 Abrupt Decay
1 Kolaghan's Command
4 Lightning Bolt
1 Slaughter Pact
2 Terminate
1 Seal of Fire
[/spells]
[creatures]
4 Dark Confidant
2 Kalitas, Traitor of Ghet
2 Kitchen Finks
2 Scavenging Ooze
4 Tarmogoyf
[/creatures]
[sideboard]
2 Kitchen Finks
1 Thoughtseize
1 Courser of Kruphix
2 Fulminator Mage
2 Grim Lavamancer
2 Ancient Grudge
1 Crumble to Dust
1 Disfigure
1 Duress
2 Shatterstorm
[/sideboard]
[/deck]
night25456 -Junk
[deck]
[lands]
1 Forest
1 Godless Shrine
1 Plains
1 Stirring Wildwood
1 Temple Garden
1 Woodland Cemetery
2 Ghost Quarter
2 Overgrown Tomb
2 Shambling Vent
2 Swamp
2 Windswept Heath
4 Marsh Flats
4 Verdant Catacombs
[/lands]
[spells]
3 Liliana of the Veil
2 Dismember
3 Abrupt Decay
4 Path to Exile
1 Damnation
1 Maelstrom Pulse
1 Painful Truths
2 Thoughtseize
3 Inquisition of Kozilek
4 Lingering Souls
[/spells]
[creatures]
2 Scavenging Ooze
2 Tasigur, the Golden Fang
4 Siege Rhino
4 Tarmogoyf
[/creatures]
[sideboard]
1 Painful Truths
2 Thoughtseize
3 Fulminator Mage
2 Nihil Spellbomb
1 Pithing Needle
1 Sorin, Solemn Visitor
4 Stony Silence
1 Thragtusk
[/sideboard]
[/deck]
Both of these decks have a lot of interaction with the opponent. There is plenty of removal and powerful creatures in both. We will need a wide ranging suite in the first few weeks as I expect the meta to be wide. I would hedge towards more fun-ofs than strict playsets in order to see which cards stand out the most as modern regrows. I love Reid's addition of [card]Seal of Fire[/card] as it grows Goyf and can sit around from turn 1 just waiting to go active. [card]Seal of Fire[/card] requires minimal investment and in many cases will enable us to keep mana open for those tight situations where we need to just cast multiple removal spells in one go. When it comes to direct involvement with our opponent this next deck has that in spades.
A flower amongst the weeds: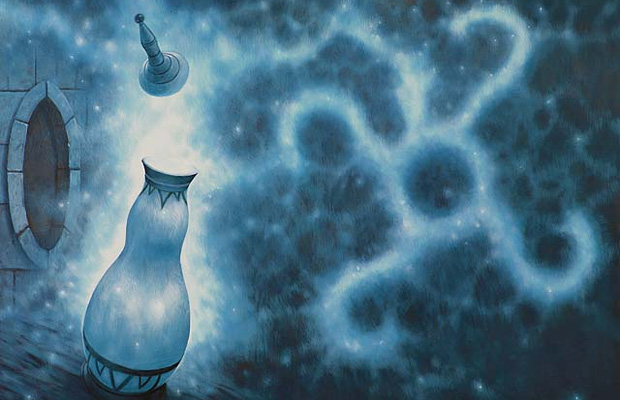 As Eldrazi bloomed, another deck grew in the shade. That deck is U/W Control. There were many variants of the deck at Detroit, but Raymond Perez Jr's stood above the rest; finishing in 10th place.
U/W Control – Raymond Perez
[deck]
[lands]
4 Celestial Colonnade
4 Flooded Strand
4 Ghost Quarter
3 Glacial Fortress
2 Hallowed Fountain
4 Island
1 Mystic Gate
3 Plains
1 Tectonic Edge
[/lands]
[spells]
1 Gideon Jura
1 Jace, Architect of Thought
1 Oblivion Ring
4 Path to Exile
4 Remand
1 Sphinx's Revelation
4 Spreading Seas
4 Supreme Verdict
3 Condemn
1 Crucible of Worlds
2 Cryptic Command
2 Detention Sphere
3 Elspeth, Sun's Champion
[/spells]
[creatures]
3 Snapcaster Mage
[/creatures]
[sideboard]
2 Baneslayer Angel
1 Disdainful Stroke
1 Dispel
1 Fracturing Gust
1 Jace, Memory Adept
1 Negate
2 Rest in Peace
2 Stony Silence
2 Timely Reinforcements
1 Vendilion Clique
1 Wrath of God
[/sideboard]
[/deck]
Modern has been without a true control deck for some time. I suspect that once Innistrad is released we will see more of this deck as it appears effective against the big mana strategies with the mainboard land disruption and cheap counterspells. Given the cornucopia of removal it boasts I would imagine it has a good time against aggro. What I am unsure about are the planeswalkers and [card]Crucible of Worlds[/card]. I have played [card]Elspeth, Sun's Champion[/card] in a Junk list out of the sideboard and, while she can completely turn a game around, I found that she didn't come down fast enough. I am a personal fan of [card]Gideon Jura[/card] and would loathe to cut him from the list, but I suspect that once the Eldrazi are gone he may not be the walker we want in that slot. Finally, I would want more cryptic command, likely cutting the [card]Oblivion Ring[/card] and Crucible for it. I am sure somewhere a control player is cringing at my suggestions, but we have to make room for more Cryptic don't we? One last word about this deck. I love [card]Jace, Memory Adept[/card] in the sideboard. Seeing him takes me back to my days of playing Esper in old Innistrad Standard. Who didn't like going to time with Nephalia Drownyward and [card]Sphinx's Revelation[/card]?
A wild idea

When the Eldrazi are gone what will you choose to play? I'm interested to see what happens with Shadows over Innistrad. It's probably too much to hope for, but I'd like to see a Loam Madness deck take off. Wouldn't that be a riot?
When it comes to loam I would look at this list as a starting point:

Elliot Smith's – Zombie Loam
[deck]
[lands]
2 Blood Crypt
1 Bloodstained Mire
1 Dakmor Salvage
2 Forest
3 Ghost Quarter
1 Horizon Canopy
1 Mountain
1 Overgrown Tomb
1 Stomping Ground
1 Swamp
2 Temple Garden
4 Verdant Catacombs
4 Wooded Foothills
[/lands]
[spells]
4 Conflagrate
4 Faithless Looting
4 Life from the Loam
4 Lingering Souls
1 Unburial Rites
2 Darkblast
4 Zombie Infestation
[/spells]
[creatures]
4 Bloodghast
1 Craterhoof Behemoth
2 Golgari Brownscale
3 Stinkweed Imp
3 Vengeful Pharaoh
[/creatures]
[sideboard]
1 Golgari Brownscale
1 Vengeful Pharaoh
1 Darkblast
3 Ancient Grudge
4 Leyline of the Void
1 Raven's Crime
2 Ray of Revelation
2 Thoughtseize
[/sideboard]
[/deck]
Elliott's deck looks like a ton of fun. A multitude of zombies backed by Craterhoof? Who wouldn't want to overrun their opponent in such a fashion? I love this deck but if I had to play Loam I'd move towards a Jund list. I would probably force the Seismic Assualt, Country Side Crusher version that has been lurking under the title of Aggro Loam. The reason for this is not because I have an aversion to winning, or piloting playable decks, but because I feel it can win without Life From the Loam. [card]Tarmogoyf[/card]s, [card]Countryside Crusher[/card]s, and man-lands all allow us to slug through without a Loam driven combo. We've seen variations of the Loam deck make small splashes at various SCG events, but it doesn't have anywhere close to the staying power Lands in Legacy does. I can't emphasize that enough, Modern Loam is nowhere near to the power level of Lands. Even if Innistrad brings us a shiny new madness driven toy we should not expect it to dramatically increase Modern Loam decks.
What seeds will you sow?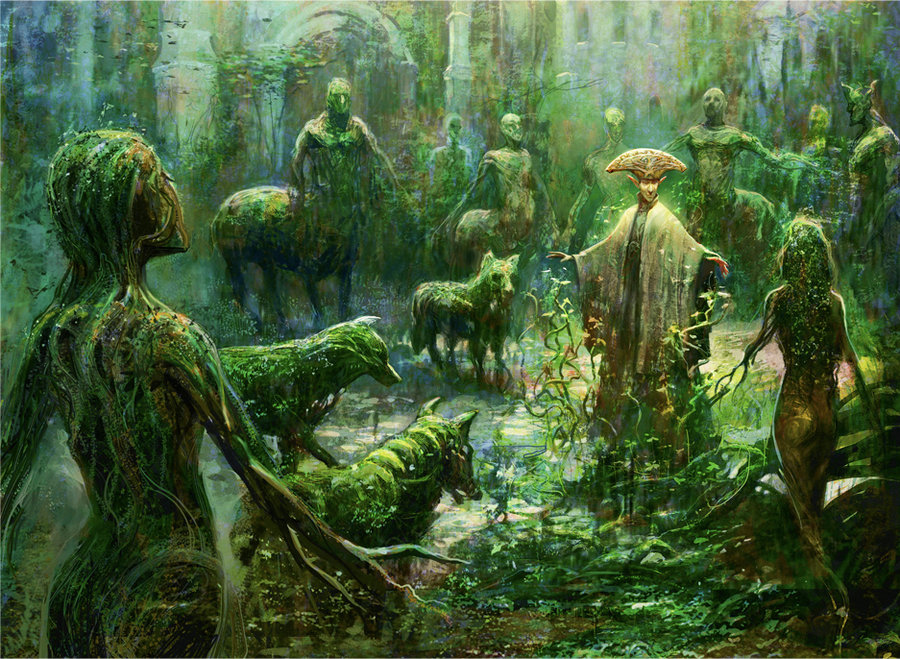 It's fun to speculate what we might see after the B&R, but ultimately this is all a guess. I can't guarantee that Shadows Over Innistrad won't release a card that causes a new archetype to dominate. Could you imagine a world in which werewolves becomes the next modern deck to beat? I am personally hoping that we see some more humans so that I can continue to slug away with my Modern humans deck.
There is a rumor that a blue card will be coming off the banlist. People seem to be leaning towards an [card]Ancestral Vision[/card]s unban. I'd ask you to ponder this further, but that sounds like the lead-up to a bad joke. I do not think Jace is coming off the list anytime soon as he is too powerful, though we would assuredly give control a dominant form in modern. We've had [card]Treasure Cruise[/card] in modern so I could see them giving us the lesser evil; [card]Ancestral Vision[/card]s. What if it's [card]Preordain[/card] instead? [card]Splinter Twin[/card] no longer exists and this card would help Delver; an archetype that has been struggling. It would help control find the answers it needs and give storm a boost without pushing it over the edge. Perhaps the scry mechanic would help out a modern form of miracles. I'm certainly hoping that WOTC pushes for a "scary" unban as those seem to shake up the format the most. Remember when [card]Bitterblossom[/card] came off the list and players freaked out? Where is the Fae deck now? There are certainly cards on the list that can be unbanned and I would like to see that happen. Let me know your thoughts in the comments or during Thursday night modern at Face to Face Games Toronto.